Theosophy Cardiff's Car Boot Sale in aid of Macmillan Nurses
Splott Market, Cardiff. October 2008
The Theosophical
Order of Service
This Order was founded by Dr Annie Besant in February 1908 for the relief of suffering, and is now spread all over the world. The motto which she chose for the Order was: 'A union of those who love in the service of all that suffers.'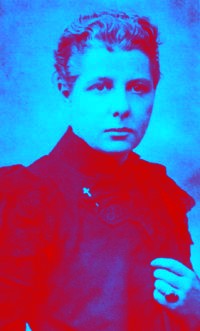 Every country, region or group has its own Director, while the International President of the Theosophical Society is always the President of the Order. Each National Director, guided by a Council, organizes the work in the area concerned and authorizes local groups to carry out any of the numerous philanthropic projects that are possible for it. Mrs Diana Dunningham Chapotin is the International Secretary of the Order.
Mrs Diana Dunningham Chapotin
International Secretary of the
Theosophical Order of Service
Diana is a New Zealander, a member of the
Theosophical Society in America and lives in France
– we're impressed
Diana Dunningham Chapotin's Page
TOS groups all over the world do such work as holding healing services, providing free medicine and medical aid, helping prisoners, visiting the sick, forming peace groups, doing animal welfare work and donating funds to worthy causes. A magazine called The Service Link provides information and suggestions from time to time.
Cardiff Theosophical Society regularly organizes fund raising events for worthy causes and a healing group meets every month.
We have a charity bookstall ongoing at the Theosophy Cardiff with proceeds to Macmillan Nurses. This has done a brisk trade over the last 3 years. A raffle in aid of Practical Action is held at every Sunday Meeting. Regular Free Bowen Therapy Clinics, run by Theosophists, are held for children with special needs. Details of TOS events are included in our programme.
We have held Bring & Buy Sales and Book Sales in aid of Macmillan nurses since 2002 and in 2008 we decided to hold a car boot sale at Splott Market in Cardiff. This was a great success and great fun and we highly recommend holding a car boot sale to other groups.
____________________________
White Poppy Meditation
for World Peace
On Remembrance Sunday, we hold our White Poppy Meditation for World Peace. A collection is taken for Cheshire Homes
Armistice Day, Sunday November 11th 2007
The 2008 White Poppy Meditation
________________________________
Car Boot Sales
Highly Recommended
We hope to hold more car boot sales in the future
Other UK Theosophy groups have been in touch with us
about how we went about holding a Car Boot Sale.
_________________________________
http://www.practicalaction.org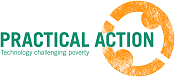 Technology challenging poverty
Practical Action works with poor communities to help them choose and
use technology to improve their lives for today and generations to come.
Cardiff Theosophical Order of Service holds raffles
in support of Practical Action at Theosophy Cardiff meetings.
You may know this charity under its old name of
Intermediate Technology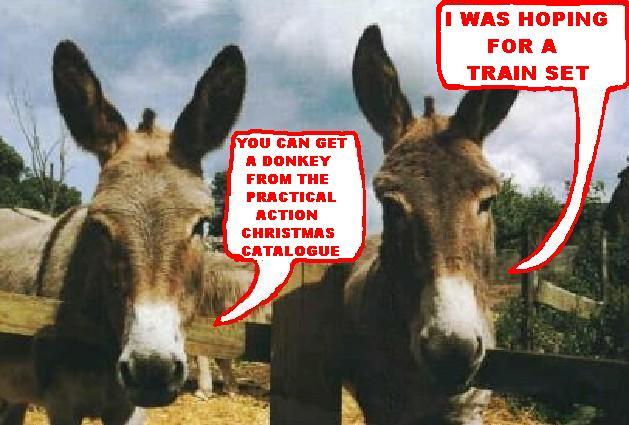 ____________
International Theosophical Order of Service Website
Links to Individual TOS Groups
Argentina  Australia Bangladesh  Bolivia  Brazil  Canada  Chile 
Colombia  Costa Rica  England  France  India  Italy  Kenya  New Zealand 
Northern Ireland   Pakistan  Peru  Philippines  Portugal  Puerto Rico   
Singapore  Slovenia  Spain  Sweden  Tanzania  Uruguay  USA  Wales & Cardiff
Theosophical Order of Service Websites
Theosophical Order of Service USA
Theosophical Order of Service in New Zealand
Theosophical Order of Service in Pakistan
______________________
Try these links for
more info about Theosophy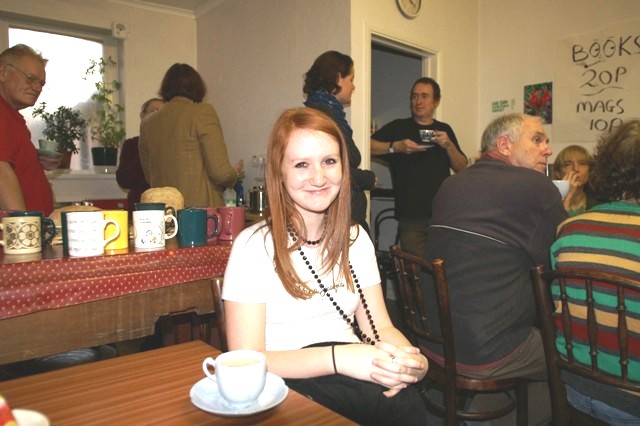 Cardiff Theosophical Society meetings are informal
and there's always a cup of tea afterwards
The Cardiff Theosophical Society Website
The National Wales Theosophy Website
This is for everybody not just people in Wales
Theosophy Cardiff's Instant Guide to Theosophy
Theosophy Cardiff's Gallery of Great Theosophists
Dave's Streetwise Theosophy Boards
The Theosophy Website that welcomes
If you run a Theosophy Study Group, please
feel free to use any material on this Website
Independent Theosophy Blog
One liners and quick explanations
About aspects of Theosophy
The Voice of the Silence Website
An Independent Theosophical Republic
Links to Free Online Theosophy 
Study Resources; Courses, Writings, 
The main criteria for the inclusion of
links on this site is that they have some
relationship (however tenuous) to Theosophy
and are lightweight, amusing or entertaining.
Topics include Quantum Theory and Socks,
Dick Dastardly and Legendary Blues Singers.
An entertaining introduction to Theosophy
For everyone everywhere, not just in Wales
It's all "water under the bridge" but everything you do
makes an imprint on the Space-Time Continuum.
A selection of articles on Reincarnation
Provided in response to the large number
of enquiries we receive on this subject
No Aardvarks were harmed in the
The Spiritual Home of Urban Theosophy
The Earth Base for Evolutionary Theosophy
____________________________________
A B C D EFG H IJ KL M N OP QR S T UV WXYZ
Complete Theosophical Glossary in Plain Text Format
1.22MB
___________________________
What Theosophy Is  From the Absolute to Man
The Formation of a Solar System  The Evolution of Life
The Constitution of Man  After Death  Reincarnation
The Purpose of Life  The Planetary Chains
The Result of Theosophical Study
_____________________
Preface to the American Edition    Introduction
Occultism and its Adepts    The Theosophical Society
First Occult Experiences   Teachings of Occult Philosophy
Later Occult Phenomena    Appendix
Preface    Theosophy and the Masters    General Principles
The Earth Chain    Body and Astral Body    Kama – Desire
Manas    Of Reincarnation    Reincarnation Continued
Karma    Kama Loka    Devachan    Cycles
Arguments Supporting Reincarnation
Differentiation Of Species Missing Links
Psychic Laws, Forces, and Phenomena
Psychic Phenomena and Spiritualism
Try these if you are looking for a
local Theosophy Group or Centre
UK Listing of Theosophical Groups

General pages about Wales, Welsh History
and The History of Theosophy in Wales
Wales is a Principality within the United Kingdom
and has an eastern border with England.
The land area is just over 8,000 square miles.
Snowdon in North Wales is the highest mountain at 3,650 feet.
The coastline is almost 750 miles long.
 The population of Wales as at the 2001 census is 2,946,200.