in
Wales
Ancient & Modern

History of Theosophy in Wales
Wartime Permits required for
The 1941 T.S. European Congress
In the security conscious and highly regulated wartime Britain of 1941 it was not easy matter to hold an international convention. The regulations governing the organsiation of a gathering of which the many of delegates were foreign nationals, including citizens of Austria with which Britain was at war, were considerable. Many delegates would require permission even to be in Cardiff at all and some could not leave their normal home area without telling the authorities. The goodwill of the authorities was essential and it is a credit to the negotiating skill of General Secretary, Peter Freeman that the conference took place at all.
All foreign nationals required specific permission from the Chief Constable of Cardiff to attend the conference even if they would only be in Cardiff for one day without staying the night. This application form for the permit, prepared by Peter Freeman, gives some idea of the regulations in force at the time.
THE THEOSOPHICAL SOCIETY IN WALES
Address
The Chief Constable,
Law Courts,
Cardiff.
Dear Sir,
European Conference of The Theosophical Society to be
held in Cardiff at Easter
I wish to attend this Congress, and shall be glad if you will give me permission to come to Cardiff for this purpose from _________ to_________
My Nationality is _____________________
My Passport Number is___________________
My Identity Card Number is___________________
I shall be staying at_______________________
I enclose a stamped addressed envelope for your kind reply, which will be appreciated by return of post if possible, as time is short.
Thanking you in anticipation
Your faithfully
________________________(Block letters)
________________________(Signature).
P.S.
I recommend that this application be granted, and will endeavour to see that any conditions imposed will be duly carried out
Signed:- PETER FREEMAN
Signature.______________________
General Secretary of The Theosophical Society in Wales, 10 Park Place, Cardiff.
The restrictions referred to, often included registering at the Police Station on arrival and not to venture outside the immediate area.
206 Newport Road,
Cardiff, Wales, UK, CF24 -1DL
Try these links for
more info about Theosophy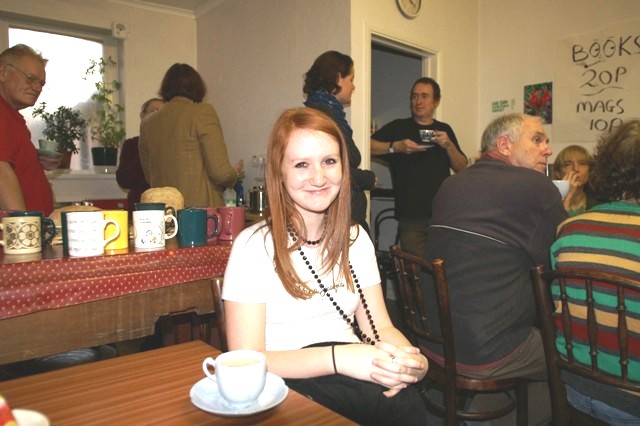 Cardiff Theosophical Society meetings are informal
and there's always a cup of tea afterwards
The Cardiff Theosophical Society Website
The National Wales Theosophy Website
Theosophy Cardiff's Instant Guide to Theosophy
Theosophy Cardiff's Gallery of Great Theosophists
Dave's Streetwise Theosophy Boards
The Theosophy Website that welcomes
If you run a Theosophy Study Group, please
feel free to use any material on this Website
Independent Theosophy Blog
One liners and quick explanations
About aspects of Theosophy
The Voice of the Silence Website
An Independent Theosophical Republic
Links to Free Online Theosophy 
Study Resources; Courses, Writings, 
The main criteria for the inclusion of
links on this site is that they have some
relationship (however tenuous) to Theosophy
and are lightweight, amusing or entertaining.
Topics include Quantum Theory and Socks,
Dick Dastardly and Legendary Blues Singers.
An entertaining introduction to Theosophy
For everyone everywhere, not just in Wales
It's all "water under the bridge" but everything you do
makes an imprint on the Space-Time Continuum.
A selection of articles on Reincarnation
Provided in response to the large number
of enquiries we receive on this subject
No Aardvarks were harmed in the
The Spiritual Home of Urban Theosophy
The Earth Base for Evolutionary Theosophy
____________________________________
A B C D EFG H IJ KL M N OP QR S T UV WXYZ
Complete Theosophical Glossary in Plain Text Format
1.22MB
___________________________
Classic Introductory Theosophy Text
A Text Book of Theosophy By C W Leadbeater
What Theosophy Is  From the Absolute to Man
The Formation of a Solar System  The Evolution of Life
The Constitution of Man  After Death  Reincarnation
The Purpose of Life  The Planetary Chains
The Result of Theosophical Study
_____________________
Preface to the American Edition    Introduction
Occultism and its Adepts    The Theosophical Society
First Occult Experiences   Teachings of Occult Philosophy
Later Occult Phenomena    Appendix
Try these if you are looking for a
local Theosophy Group or Centre
UK Listing of Theosophical Groups

General pages about Wales, Welsh History
and The History of Theosophy in Wales
Wales is a Principality within the United Kingdom
and has an eastern border with England.
The land area is just over 8,000 square miles.
Snowdon in North Wales is the highest mountain at 3,650 feet.
The coastline is almost 750 miles long.
 The population of Wales as at the 2001 census is 2,946,200.