in
Wales
Ancient & Modern

History of Theosophy in Wales
Theosophists Against the Death Penalty
In 1927 some members of the Theosophical Society in Wales joined a campaign to secure signatures for the reprieve of Doris Williams who was sentenced to death after being convicted of killing her illegitimate child after a second trial.. the reprieve was eventually granted.
In 1928 members then participated in a further campaign obtaining 30,000 signatures for the reprieve of three Cardiff men sentenced to death for the murder of local boxer Dai Lewis in 1927. The appeal was turned down but one man was found to be mentally ill and placed in a secure hospital. The other two men were hanged at Cardiff Prison on the same morning while a massive demonstration took place outside.
Later in 1928 a Society was formed in Cardiff to work for the abolition of the Death Penalty. A number of Theosophical Society members were active participants in this new group with the Penarth Lodge affiliated to it.
The 1929 Annual Report carried this account:-
ABOLITION OF THE DEATH PENALTY
A most successful delegate conference in support of this demand was held at the Friends Meeting House, Cardiff, on November 24th 1928. Over 50 Social, Religious and Political organisations from all parts of South Wales were represented. Mr Roy Calvert, Secretary, National Council for the A.D.P. was the  chief speaker and the Rev J Penry Thomas presided. The Cardiff Society for the A.D.P. was responsible for the conference and for arranging an 8 day lecture tour in South Wales for Mr Roy Calvert at the time. Over 3000 petition forms have been circulated throughout Wales including a copy to each F.T.S.
(F.T.S denotes Fellow of the Theosophical Society. It appears that even female members were referred to as Fellows and Brothers up to 1950s)
General Secretary, Peter Freeman was a staunch opponent of the Death Penalty and later as an MP spoke out against it in Parliament.
The Death Penalty in the UK was abolished in 1965
Theosophy and Capital Punishment By William Q Judge
206 Newport Road,
Cardiff, Wales, UK, CF24 -1DL
Try these links for
more info about Theosophy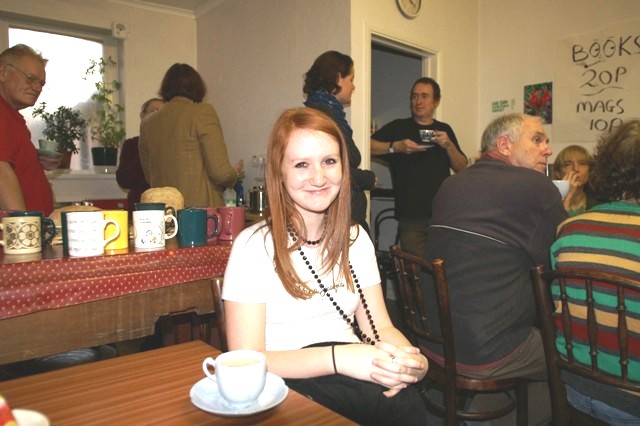 Cardiff Theosophical Society meetings are informal
and there's always a cup of tea afterwards
The Cardiff Theosophical Society Website
The National Wales Theosophy Website
Theosophy Cardiff's Instant Guide to Theosophy
Theosophy Cardiff's Gallery of Great Theosophists
Dave's Streetwise Theosophy Boards
The Theosophy Website that welcomes
If you run a Theosophy Study Group, please
feel free to use any material on this Website
Independent Theosophy Blog
One liners and quick explanations
About aspects of Theosophy
The Voice of the Silence Website
An Independent Theosophical Republic
Links to Free Online Theosophy 
Study Resources; Courses, Writings, 
The main criteria for the inclusion of
links on this site is that they have some
relationship (however tenuous) to Theosophy
and are lightweight, amusing or entertaining.
Topics include Quantum Theory and Socks,
Dick Dastardly and Legendary Blues Singers.
An entertaining introduction to Theosophy
For everyone everywhere, not just in Wales
It's all "water under the bridge" but everything you do
makes an imprint on the Space-Time Continuum.
A selection of articles on Reincarnation
Provided in response to the large number
of enquiries we receive on this subject
No Aardvarks were harmed in the
The Spiritual Home of Urban Theosophy
The Earth Base for Evolutionary Theosophy
____________________________________
A B C D EFG H IJ KL M N OP QR S T UV WXYZ
Complete Theosophical Glossary in Plain Text Format
1.22MB
___________________________
Classic Introductory Theosophy Text
A Text Book of Theosophy By C W Leadbeater
What Theosophy Is  From the Absolute to Man
The Formation of a Solar System  The Evolution of Life
The Constitution of Man  After Death  Reincarnation
The Purpose of Life  The Planetary Chains
The Result of Theosophical Study
_____________________
Preface to the American Edition    Introduction
Occultism and its Adepts    The Theosophical Society
First Occult Experiences   Teachings of Occult Philosophy
Later Occult Phenomena    Appendix
Try these if you are looking for a
local Theosophy Group or Centre
UK Listing of Theosophical Groups

General pages about Wales, Welsh History
and The History of Theosophy in Wales
Wales is a Principality within the United Kingdom
and has an eastern border with England.
The land area is just over 8,000 square miles.
Snowdon in North Wales is the highest mountain at 3,650 feet.
The coastline is almost 750 miles long.
 The population of Wales as at the 2001 census is 2,946,200.