in
Wales
Ancient & Modern

History of Theosophy in Wales
Cardiff Lodge's Hike of the Century
May 9th 1931
Welsh Theosophy has been over the years and still is full of outdoor types and sports people. We have numbered among our ranks runners, hill walkers, footballers, rugby players, cyclists, tennis players, swimmers, fencers, climbers, body builders, horse riders and others who just like to keep in shape. Many have performed their sport to a high standard.
Sadly, the only attempt to organize an outdoor pursuit i.e. Cardiff Lodge's Rambling Club of 1931 was very short lived. The venture was conceived with some enthusiasm and is mentioned in the records of April 1931 as the "Rambling Club" with its own heading in the meeting notes.
The destination for the first ramble was stated as the lower part of the Garth Mountain which is just to the North of Cardiff. If the group were starting from headquarters at 10 Park Place this would involve a walk of about 9 miles to the foot of the Garth and a similar return journey if a train from Taff's Well station were not taken.
Although the Taff Trail did not exist in 1931, it would have been possible to follow footpaths along the eastern side of the Taff to Tongwynlais. With less traffic, the road route through Llandaff and Radyr may have been a viable option in 1931.
There is no record of start time or place or of any proposed route, it is simply stated that arrangements will be left to Miss J Phillips and that "arrangements for further rambles will be made while rambling". The ramble took place on May 9th 1931 and arrangements made while rambling clearly brought the Rambling Club venture to a close. This remains, to the best of our knowledge, Cardiff Lodge's only hike of the 20th century. 
To mark this historic event, a centenary hike is proposed for May 9th 2031
Cardiff Theosophical Society,
206 Newport Road,
Cardiff, Wales, UK, CF24 – 1DL.
For more info on Theosophy
Try these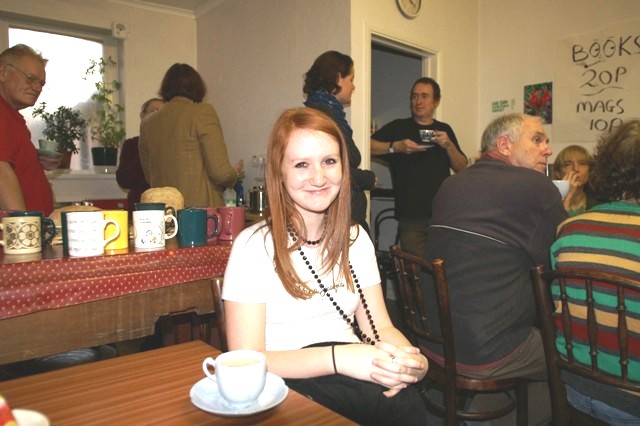 Cardiff Theosophical Society meetings are informal
and there's always a cup of tea afterwards
The Cardiff Theosophical Society Website
The National Wales Theosophy Wesbsite
Dave's Streetwise Theosophy Boards
If you run a Theosophy Group then please
Feel free to use any material on this Website
Theosophy Cardiff's Instant Guide to Theosophy
One Liners & Quick Explanations
The main criteria for the inclusion of
links on this site is that they are have some
relationship (however tenuous) to Theosophy
and are lightweight, amusing or entertaining.
Topics include Quantum Theory and Socks,
Dick Dastardly and Legendary Blues Singers.
No Aardvarks were harmed in the
General pages about Wales, Welsh History
and The History of Theosophy in Wales
Her Teachers Morya & Koot Hoomi
The Most Basic Theosophy Website in the Universe
If you run a Theosophy Group you can use
this as an introductory handout
Lentil burgers, a thousand press ups before breakfast and
the daily 25 mile run may put it off for a while but death
seems to get most of us in the end. We are pleased to
present for your consideration, a definitive work on the
subject by a Student of Katherine Tingley entitled
Theosophy and the Number Seven
A selection of articles relating to the esoteric
significance of the Number 7 in Theosophy
The Spiritual Home of Urban Theosophy
The Earth Base for Evolutionary Theosophy
Classic Introductory Theosophy Text
A Text Book of Theosophy By C W Leadbeater
What Theosophy Is  From the Absolute to Man
The Formation of a Solar System  The Evolution of Life
The Constitution of Man  After Death  Reincarnation
The Purpose of Life  The Planetary Chains
The Result of Theosophical Study
An Outstanding Introduction to Theosophy
By a student of Katherine Tingley
Elementary Theosophy  Who is the Man?  Body and Soul   
Body, Soul and Spirit  Reincarnation  Karma
Try these if you are looking for a
local Theosophy Group or Centre
UK Listing of Theosophical Groups
Worldwide Directory of Theosophical Links

General pages about Wales, Welsh History
and The History of Theosophy in Wales
Wales is a Principality within the United Kingdom
and has an eastern border with England.
The land area is just over 8,000 square miles.
Snowdon in North Wales is the highest mountain at 3,650 feet.
The coastline is almost 750 miles long.
The population of Wales as at the 2001 census is 2,946,200.